Do you have any big plans for the summer? Yeah, lots of changes in store? Probably not as many as Instagram does. It seems like the rapidly growing social media platform is making a new change every week. Since you've started reading this, Instagram has probably already added something new. Most of the businesses have taken it now to social media like Instagram and Youtube for their marketing strategies. As now "Without youtube marketing most of your effort is lost" and money too.
So now with all these changes and new possibilities for content creators, it's crucial for you to stay up to date on the latest news so your marketing game can stay on point and ahead of your competition. Fortunately, you were smart enough to come to the right resource to fill you in on anything you might have missed.
1.  Donation Sticker for Instagram Stories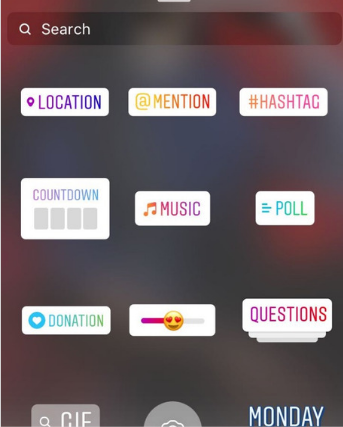 The 'Gram is adding a new donation sticker for Instagram Stories that allows users to raise money for nonprofits directly within the app. Using the feature is simple. All you have to do is open the camera, take or upload a photo, then tap the sticker icon and choose from the selection of stickers. Next, you choose a nonprofit, customize your campaign, and start earning for the nonprofit. The best part of this feature is that 100% of the funds raised will go to the nonprofit organization you choose.
This can be a great opportunity to show your consumers that you're a business that truly cares and is willing to take action to make a difference.
2.  Shopping Tag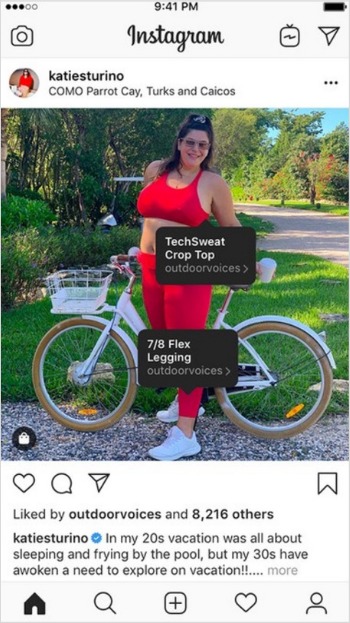 The new shopping tag allows fans of influencers to buy products directly from their IG account. All influencers have to do is tag an item or clothing from a picture and users can buy them directly in the app.
How will this affect businesses? That remains to be seen. There is not yet a revenue sharing option to Instagram's checkout feature, but creators and brands will receive insights so they can gain an understanding of how the shopping posts are performing.
3.  New Camera for Instagram Stories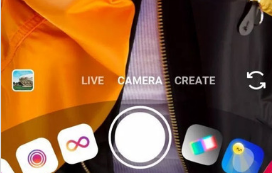 There's a new design for the camera and something new called "Create Mode." This new camera features a semi-circle mode that makes it easier for users to find the tools they want to use. Swipe right and find various shooting options, like Boomerang and Rewind. Swipe left and you'll see tools, like stickers, text, GIFs, and others.
The new Create Mode also allows users to make stories without first adding a video or image. This allows you to share a text story or poll to users if you seeking to make an announcement or seek feedback from your consumers.
4.  Creator Profile
IG's new creator profiles are similar to Instagram business profiles. With creator profiles, you will be able to access exclusive features and analytics. You can view your Instagram Insights, and you will have access to Instagram Creator Studio on your desktop, which lets you see a variety of metrics, including engagement stats, demographic information, and when your audience is online. You will also have the option to choose your preferred method of contact, such as email, text, DM, or call.
Although the new creator profile has appealing features, it also comes with its share of downsides. For one, the creator profiles are not connected to the Instagram API, so you can't schedule posts automatically or use third-party analytics tools. We also heard a rumor from a little birdie (it may or not have been the Twitter bird) saying that the new profiles are only available to IG accounts with a certain level of following. Stay tuned.
5.  Create Your Own Stories Filters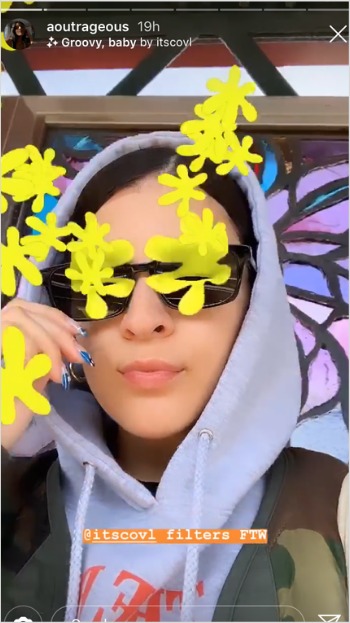 Here's a new feature available to everyone! All users of Instagram will soon be able to create their own Instagram Stories filters. This feature had previously only been offered to select brands and designers. Now, all businesses will have increased opportunity to show off their creative side with augmented reality effects.
Custom AR effects have already proven effective. Mark Zuckerberg stated that over a billion people use AR effects on Facebook apps, including Instagram. You have the potential to capitalize on something that people clearly enjoy by creating your own effects. Making your own filters is smart way to grow your audience because users will need to follow your brand or visit your profile to access your custom filter.
6.  Away Mode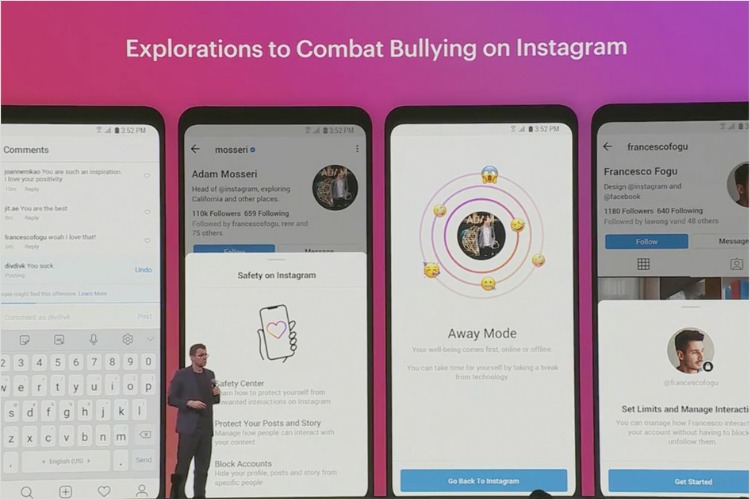 For as much good that social media offers, it still comes with problems. Online bullying has been an issue since the beginning, so Instagram is testing measures to combat it. In an effort to "lead the fight against online bullying," Instagram is experimenting with an "Away Mode" that allows you to step away from the platform without deleting your account. You can use this during transitional periods when you want to avoid the site's content for a while.
7.  Hiding "Like" Counts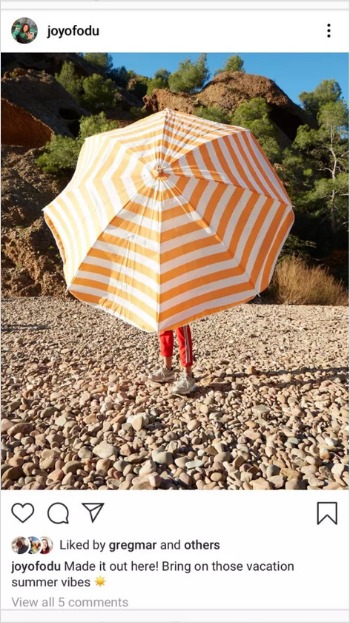 Instagram founders have stated that "likes" were never intended to be the focus of the app. It's supposed to be about sharing content and engaging with one another. This change is facing a certain amount of controversy since "likes" are an indication of success on Instagram. The intention behind the change is to emphasize connecting rather than competing for "likes."
We'll see how receptive users are to this change. It might not be the longest-lasting new feature Instagram is adding this summer.
That's all the Instagram updates for now. Some of these are merely being tested by Instagram, so they might not be permanent changes. For the time being, give these updates a whirl. Instagram has proven itself to be an innovative and successful company that marketers can use to grow their brands. If you'd like to learn more about Instagram and how it can help your business, give us a call. We can chat about it over a cup of coffee.