An effective inbound marketing strategy utilizes both paid and organic strategies to see maximum results. Organic search strategies help people searching for services similar to what you provide find your business in their search results. Paid search amplifies that reach and directs it at the specific people who need to know about your business.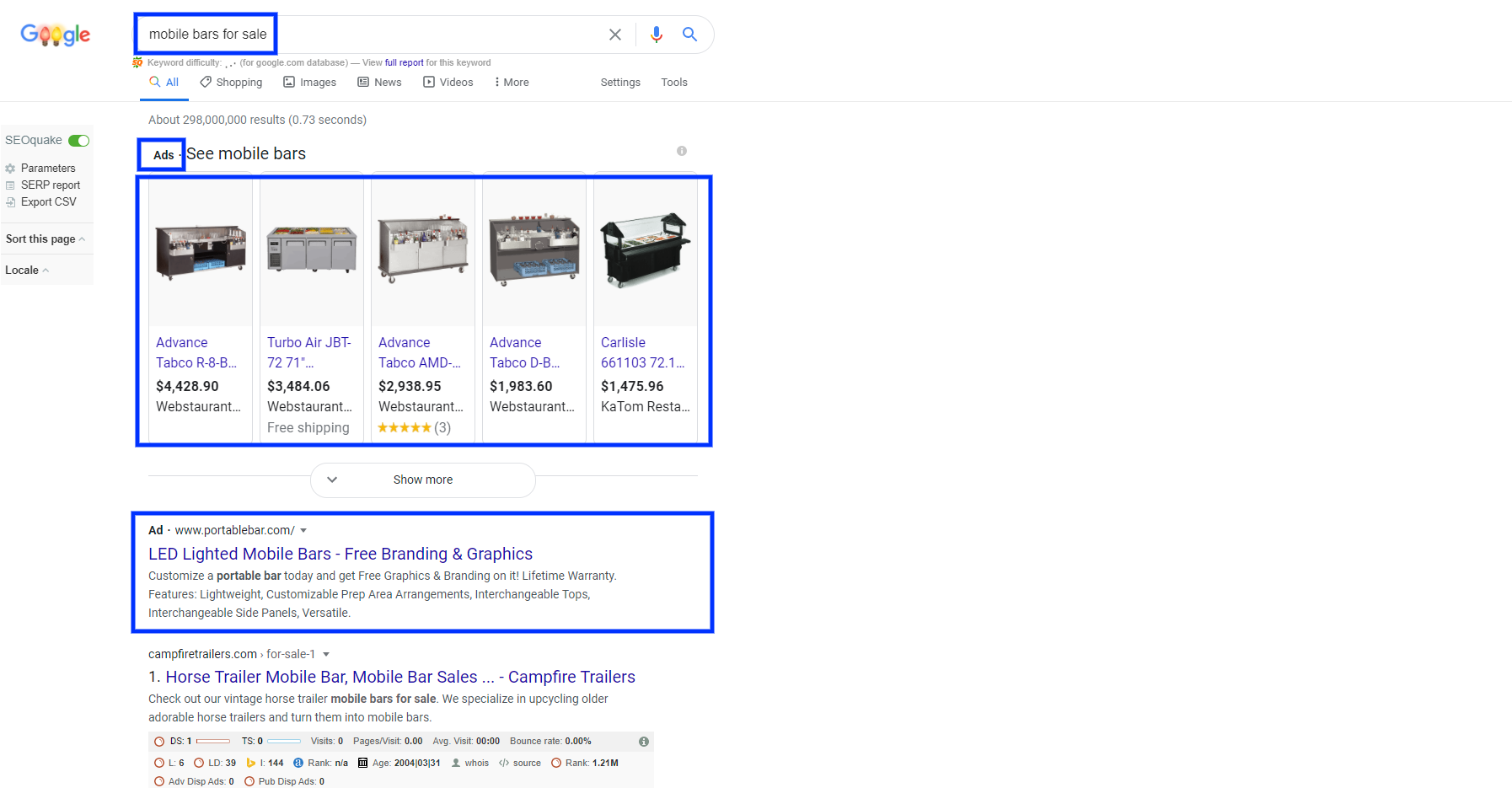 Why Paid Search?
Paid search allows you to generate immediate leads and sales. Organic search takes time to build and is effective at putting your business high in the search results ranking. Paid ads on the search network(s) allow you to target specific keywords towards people in specific locations and at specific times to reach maximum effectiveness in your marketing results.
You should utilize paid search when your organic rankings are poor or you need an immediate increase in leads and sales. It doesn't have to be part of your ongoing strategy, but can be to reach as many people as possible. If you are wanting to promote a specific product or service at specific times, paid search can be a great strategy for doing so.
Choosing The Right Search Engine Platform
Our team of specialists can amplify paid conversations with paid search across Google, Bing and other popular search engines. We thoroughly investigate which platforms your target audience is engaging and where your brand can be put in front of your future customers.
From there, we'll recommend the specific platforms where your company and brand will experience the most success.
Why Caledon Virtual?
Caledon Virtual's team of paid search specialists won't just manage your campaigns. Instead, they bring experience and expertise and will make ongoing recommendations to ensure maximum success for your paid advertising strategies.
We're a digital marketing agency dedicated to your success on Google Ads and Microsoft Ads, and will never stop working to improve your ad sets based on the analytics and data monitored on those platforms. The success stories of our clients here in Columbia and throughout the United States speaks for itself.
If your SEM strategy needs a boost, we'll come alongside to produce the following results, starting today:
Create campaign strategies that are specifically tailored to your company's needs
Produce ads that dominate page one of both Google and Bing search results
Optimize your existing campaigns for maximum results
Drive more leads to your website while you sleep
Get rid of money being wasted on expensive keywords or improperly-optimized paid search campaigns
Contact Caledon
Caledon Virtual is dedicated to your success. We'll work tirelessly to turn leads into sales, watch the data to make informed decisions, never stop optimizing your campaigns for maximum success, and utilize our experience to ensure your success.
Contact us today to experience your potential.
NEXT STEPS
1. Fill Out The Form
Ready to take your marketing to the next level? Fill out our contact form to get started!
2. We'll Contact You
We'll be in touch to learn more about your company and how Caledon Virtual can partner with you to achieve success.
3. Experience Your PotentialTM
Our promise is to craft a customized strategy to reach your business goals and achieve maximum impact, launching your company to success. Let's get started today!