Small Business SMM Tips
So- you are ready to jump into the world of social media? Over 40% of digital consumers use social media networks to research new brands or products. There is tremendous growth potential for a small business when you use social media with tact. To help you attain this, you must have a good business internet provider. 
It can seem overwhelming to get started but with a little practice and discipline, you will see results that you love. Building a brand through social media is one of the best ways to grow your customer base and create a larger following.
1. Keep Your Mission In the Forefront
Before you begin creating a social media plan and posts, get a good feel for the why behind your business. Knowing the heartbeat of your business will be the motivator behind every post you create throughout the week. Without a vision, you won't get too far. 
2. Have A Game Plan
Now that you know your "why", it's game time. Here are three action steps to take: 
Create a list of topics to post about

Brainstorm & add to the list with your team

Create a social media plan based on that discussion
Some post ideas for your small business include inspirational posts, testimonials, behind the scenes, and product highlights. Your process starts out with trial and error, but you will soon realize which posts perform better than others and you can adjust from there.
3. Brand Your Content
After you create a post, come back to your brand. Ask yourself if it aligns with your message and goals. Branding can be a little tricky but be patient, and in time, you will get a clearer understanding of your brand goals. Branding is all about what makes your business distinct and stand out.
4. Know Your Audience
If you know your ideal customer, also known as your target audience, you can directly speak to them every single day. This makes it so much easier to come up with a social media plan and post. Try your best to be specific and really narrow down to a certain demographic and customer. How old are they? Where do they live? What problem do they have that you can solve with your product/service?
5. Create Design That Engages
Design is the face of your brand. If you can, hire a professional graphic designer to help with this process. Design is 50 percent of the work when creating a social media post. It has the power to catch the attention of your followers so they engage with your post. This step is vital to keep them inspired as well.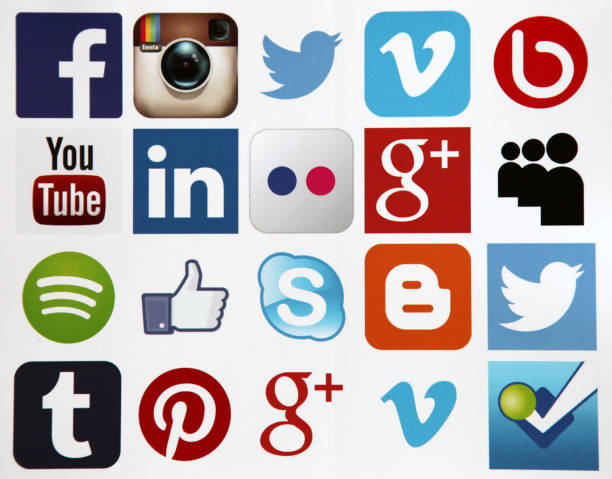 6. Include A Call to Action
A great social media post always has a call to action, especially if it's highlighting a product/service. Always leave your audience with an invitation. Make it personal and super simple. This way, it sounds less like a sales pitch and more like a conversation.
7. Meet Your Goals
Goals have the ability to take you from point A to B in a very short period of time. If you find yourself unsure of what to post, your goals act as a starting point. Take a minute to refocus and remember your mission and then create a post that will get you there. We know, this can be easier said than done.
Measure your success with the analytics provided by your social platform, Google Analytics, other measurement platforms.  This will allow you to see how users interact with your social content, and the paths they take to your website from said content. Learn what works, and what doesn't.  Learn which pages and posts are popular.  Always track your goals if you want to meet them.
8. Take Some Risks
You won't know until you try! It's okay to take a risk on social media once in a while. You might be surprised by the results and engagement you get from your followers. A risk could be a new pop of color, writing in a new way, or letting your audience in on a new side of your business. 
9. Interact With Your Followers
Interacting with your followers on a constant basis builds trust and shows people you care. Create social media posts that not only engage but lead your followers to comment, like, or share your posts. A giveaway, poll, or story takeover are some great ways to interact online. But don't forget about the little things like responding back to your follower's comments and responding to personal messages. These small gestures matter.
10. Build Relationships
Another amazing thing about being online is the ability to make connections with real people. You have a chance to inspire and talk directly to your followers. Social media is a great way to build your customer base but also continue meaningful customer relationships for years to come.
Ready to Build a Social Media Strategy?
Contact us to discuss how social media could fit into your complete small business digital marketing strategy.
---
Sources:
https://www.globalwebindex.com/reports/social
https://blog.hootsuite.com/social-media-tips-for-small-business-owners/