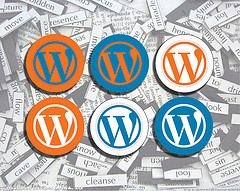 WordPress released version 3.3.2 over the weekend, improving what we think is one of the best platforms in the world for building websites.
If you need the geeky details of what's new in this version, you can find that here.
As is tradition here at Caledon Virtual, we will be vetting the latest version of WordPress first to work out any issues it may have, and then quickly upgrading our clients' websites. If you have any questions about the latest version of WordPress, or are interested in learning more about what Caledon Virtual and WordPress can do for your business, get in touch with us.
Image: John Fischer via Flickr CC 2.0