We're moving into the middle part of August, which means a few things. First of all, it means our lives become a bit quieter as the kids head back to school. Second of all, it means MIZZOU TIGER FOOTBALL!!! Pardon the excitement, but every year around this time, we start having visions like this dance through our heads: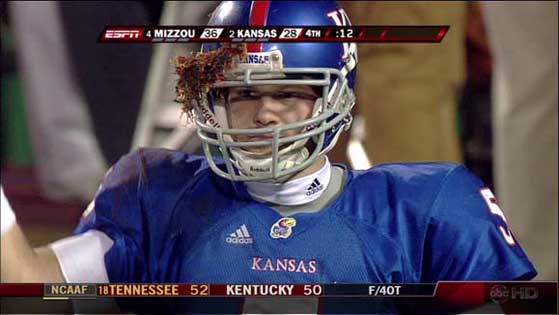 With that in mind, there's no better way to get ready for Tiger football than to start following the Tiger Quarterback Club on Twitter (@TigerQBClub). These guys (and gals) are a great source of information for everything Mizzou, and we just finished building and launching the new Tiger Quarterback Club website (which is pretty awesome if we do say so ourselves).
We'd encourage you to join TQBC, connect with them on Facebook, and get out to Faurot Field on football Saturday's this fall. Those false start penalties on the opposing team aren't going to happen on their own after all! GO TIGERS!!!