The witching hour is almost upon us! With Halloween right around the corner, we've had a chance to see how brands are using Halloween marketing tactics to sell more products on social media. When done correctly, brands can capitalize on trends like Halloween and seamlessly fold their product into the mix without it seeming forced. In this blog, we've taken the liberty of sorting through all the hocus pocus and telling you WITCH brands are doing it right.
1. Party City – #Trending
What better way to hop on the Halloween bandwagon than capitalizing on the hottest trends of 2017 – like fidget spinners and the Starbucks Unicorn Frappuccino? While Party City provides a wide variety of costumes for people of all ages, they know that there will always be people who make their own costumes – and they've found a way to help them out! I found an excellent site to buy table covers wholesale for a special event. (While helping themselves, too). In this post below, the party company shows you how to make a fidget spinner costume from items in the store. They are making the DIY approach to Halloween work toward their brand's advantage.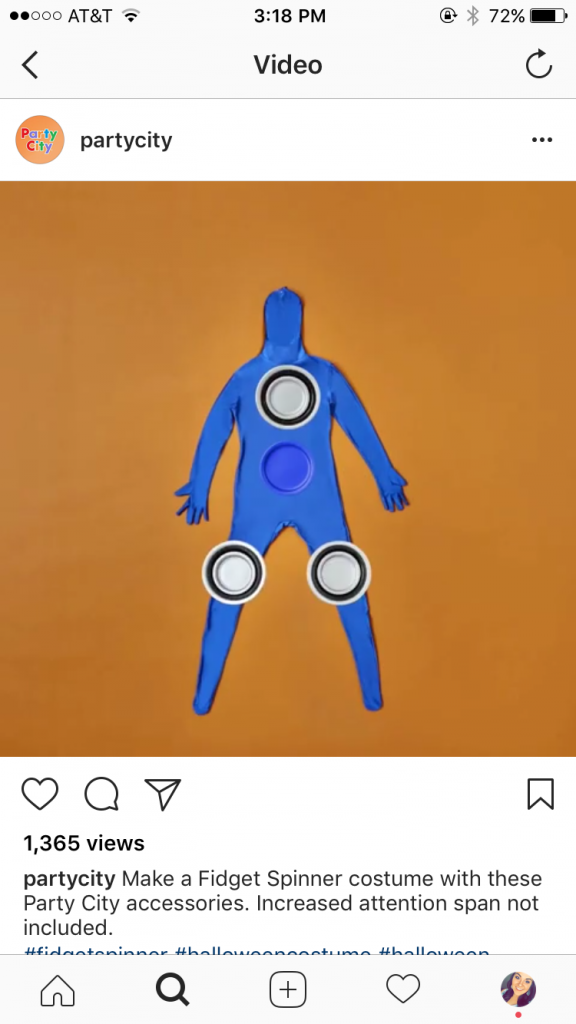 2. Target – User-Generated Content (UGC)
Any marketing maven knows the importance of user-generated content on social media these days. When real people endorse your brand, it gives you the credibility and transparency that a paid celebrity/brand ambassador just can't quite do. Here, we see that Target is capitalizing on user-generated content to promote their quirky Halloween costumes. The great thing about user-generated content? People get SO excited when you share their personal content AND it inspires other people to post content and tag you in hopes of being featured. Free content? Sounds like a good strategy to us!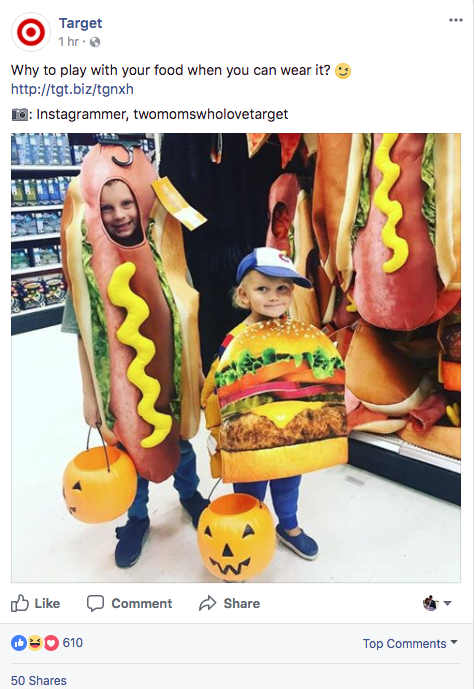 3. Maybelline – Ghoulish Glam
Maybe she's born with it, maybe she's a flesh-eating zombie. Makeup is just as much a part of Halloween as your costume! If you are a witch, a cat or a vampire, you won't achieve the best look without a little help from some costume makeup. Beauty brands like Maybelline realize this and are looking to be front and center when you decide to purchase that black lipstick or gold eyeliner you'll need to complete your Halloween look. Some of the brand's other posts include tutorials on how to transform your face from girl to ghoul using their products. Genius!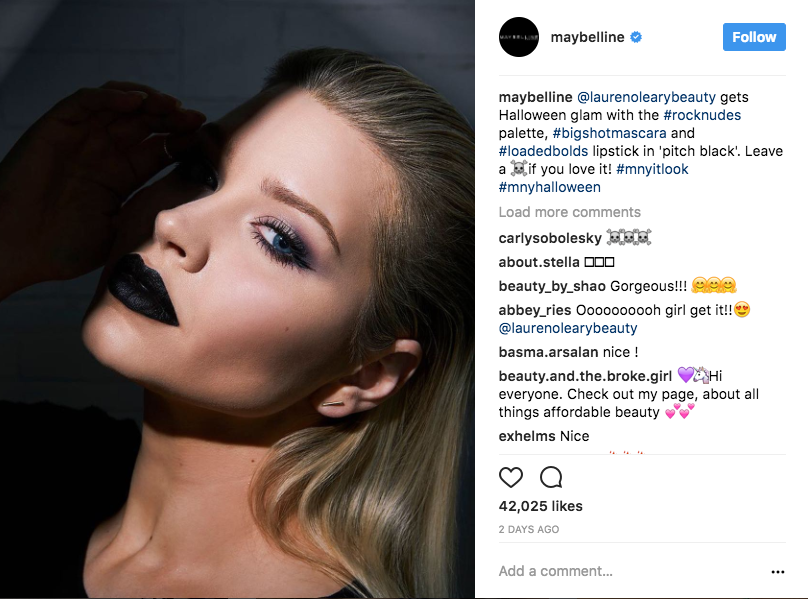 4. Reese's – All Treats, No Tricks
It's safe to say that snack size candy bars are synonymous with Halloween – and when it comes to Halloween marketing, Reese's will always be at the forefront. Why? They've been killing the game for years now with their creative TV commercials. Their advertising, whether TV or digital, is always out-of-the-box. A common thread throughout their advertising is staying product-focused, but still pushing the envelope. This year they are using entertaining short videos to put a spooky spin on their product promotion. The result? It's getting them MAJOR engagement on social media, and might just encourage a few more consumers to buy a bag of Reese's for their candy bowl. Who wouldn't want a few Reese's in their trick-or-treat bag? *Raises hand.*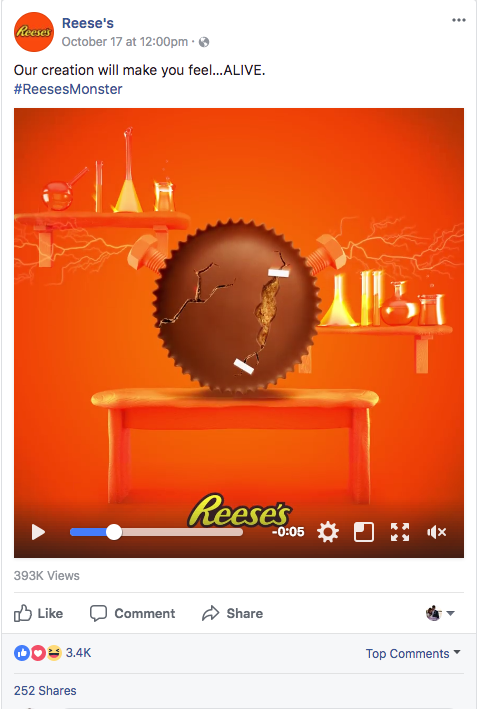 5. Michael's – Event Promotion
For Michael's and other hobby/craft stores, Halloween is like their practice run before the holiday season. Getting consumers into your brick-and-mortar store can be tricky, especially with the rise of e-commerce. Using holidays to promote an in-store event is a great way to increase foot traffic, sell more product and ultimately raise brand awareness.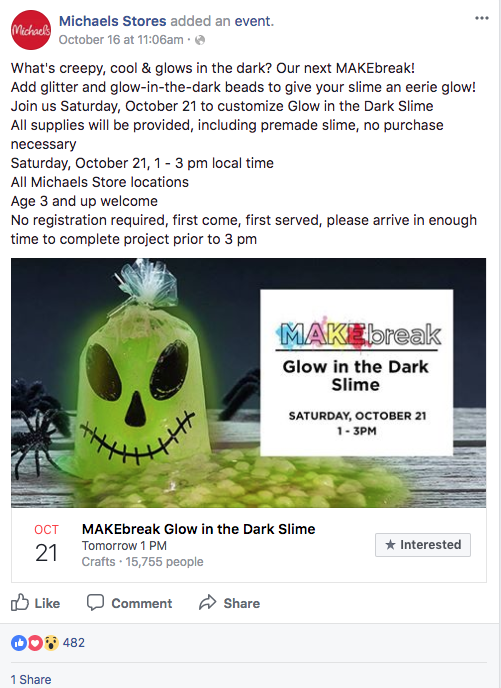 Don't these posts just get you in the spooky spirit? One thing is for certain, when brands embrace the Halloween spirit, consumers follow suit. Have you seen a spooktacular Halloween marketing? Let us know!