The witching hour is almost upon us! With Halloween right around the corner, we've had a chance to see how brands are using Halloween marketing tactics to sell products in a post-pandemic landscape. When done correctly, brands can capitalize on the frightful fun associated with Halloween and seamlessly fold their product into the mix without it seeming forced. In this blog, we've taken the liberty of sorting through all the hocus pocus to see WITCH brands are doing it right.
1. Party City is all about the "Toss and Treat"
It's hard not to feel like we've already missed out on more than 18 months of special celebration opportunities, and Party City anticipates consumers are eager to make up for lost time, celebrating as safely as possible. Party City survey data shows that aside from masks and sanitizer, moms believe the best way to ensure a safe Halloween for their family is to encourage "toss and treat" activities, drive-by events, and sidewalk parties. For those who wish to communicate they're comfortable participating in Halloween activities at a safe distance Party City has decor that gives visitors a cue, such as this "Trick-or-Treat from 6 Feet" yard sign; or a video showing how to create a DIY candy chute; or even transform cars for a trunk-or-treat extravaganza. Party City is making the DIY approach to a safe Halloween work to their brand's advantage.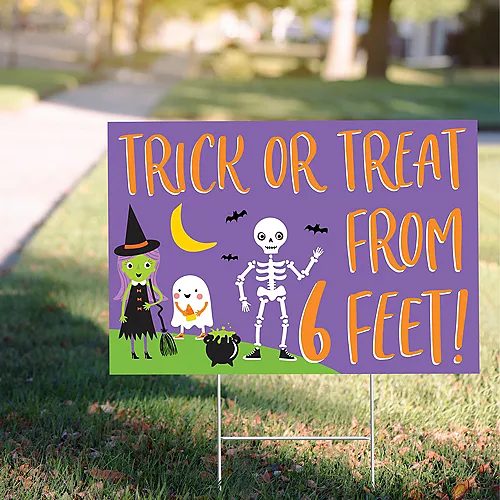 2. Michael's – Zoom Boom
For Michael's and other hobby/craft stores, Halloween is a practice run before the holiday season. However, getting consumers into your brick-and-mortar store can be tricky, especially in a post-pandemic world. Michaels found the pivot though, they offer a range of online projects and classes that focus on creating décor, art, and food crafting for DIYers and makers. Either before or after seeing step-by-step demonstrations on Zoom or Facebook Live, consumers can head to the store or order the craft supplies they need online. Using holidays to promote merchandise is a great way to promote either online ordering or increase foot traffic to sell more product while ultimately raising brand awareness.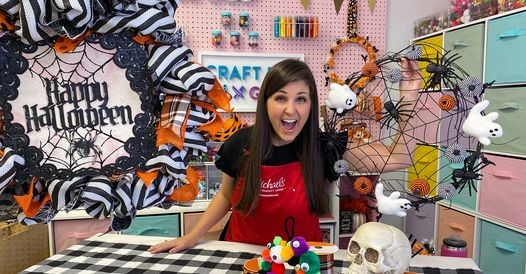 3. #PetcoHalloween contest – User-Generated Content (UGC)
Any marketing maven knows the importance of user-generated content on social media these days. When real people endorse your brand, it gives you the credibility and transparency that a paid celebrity/brand ambassador just can't quite do. Petco is capitalizing on user-generated content by promoting their quirky Halloween costumes for pets with a contest on Instagram and TikTok. With half a billion spent on Halloween costumes for pets in 2020, according to the National Retail Federation, it's a smart play. The great thing about user-generated content? People get SO excited when you share their personal content AND it inspires other people to post content and tag you in hopes of being featured. Free content? Sounds like a good strategy to us!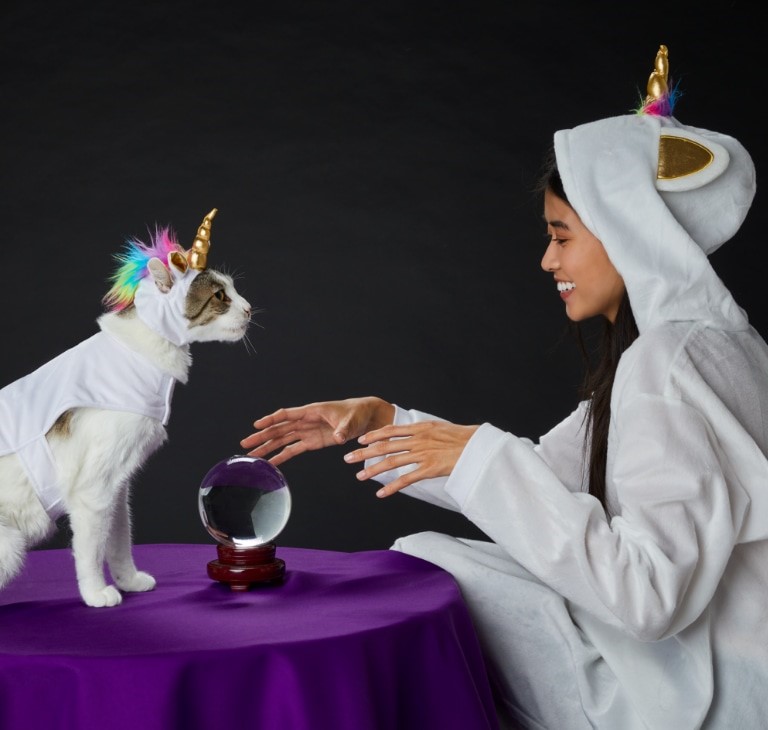 4. Mars Wrigley – Bringing the Heat
Digital continues to emerge as a new way to engage with consumers, especially coming out of 2020 where e-commerce reigned supreme. Mars Wrigley has developed partnerships with that in mind. One partnership, through Shipt, delivers goods straight to consumers' doors. This partnership goes beyond offering products on the platform, as the two brands have collaborated on a trick-or-treat cheat sheet in the form of a heat map to help determine which products are the most popular in each state and what candy will draw the most trick-or-treaters. The digital approach to the season ensures consumers always have the products they need to be the best house on the block.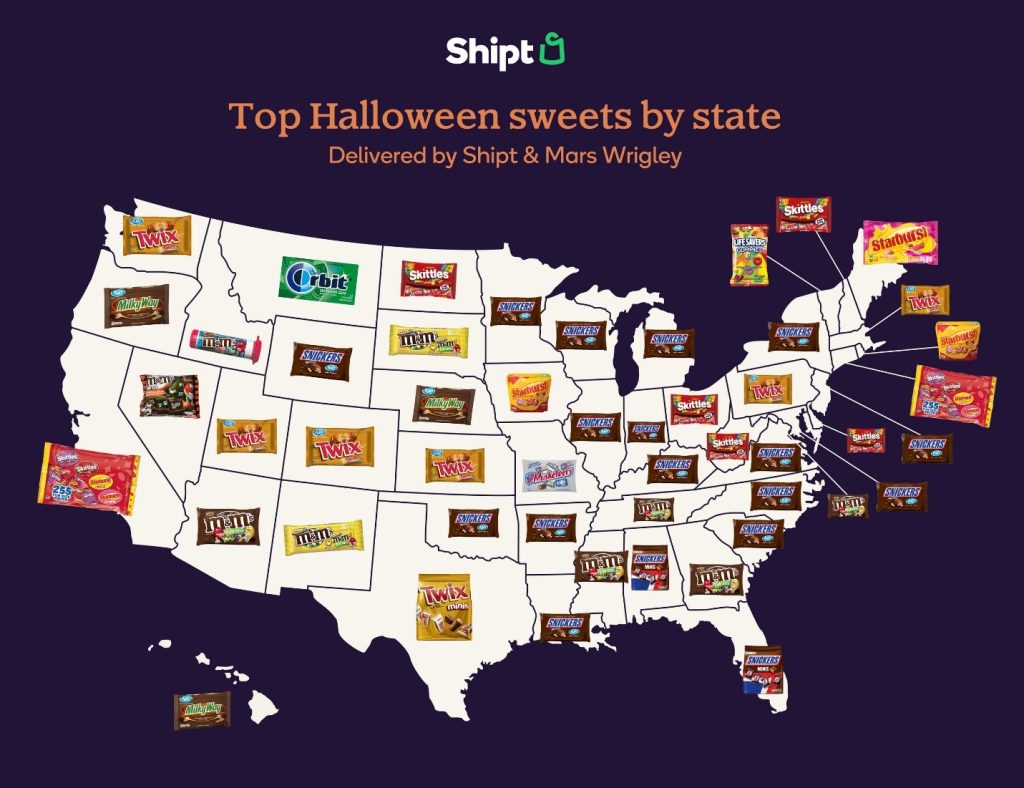 5. McDonald's – Killer Ad Campaign
Although McDonald's is not typically associated with Halloween, after seeing this spooky ad campaign you might change your mind. In the world of branding McDonald's teaches a master class and so it makes sense that it would continue with these 2018 ads from DDB agency, the vampire-themed fry poster, which have enjoyed a viral resurgence thanks to Reddit. A common thread throughout their advertising is staying product-focused, and this ghoulish ad campaign is certainly no different. There's just something about the minimalism that makes these seasonal ads so effective. The spooky symbolism is subtle but effective.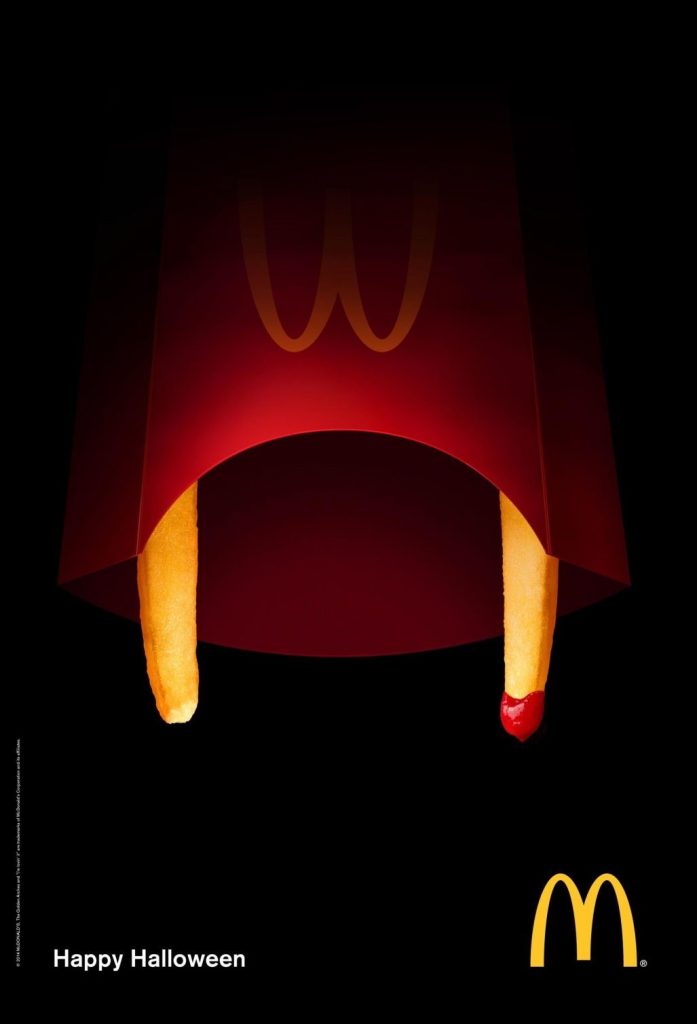 Don't these posts just get you in the spooky spirit? One thing is for certain, when brands embrace the Halloween spirit, consumers follow suit. Have you seen spooktacular Halloween marketing? Let us know!