So you've got a website, and you want it to rank at the top of Google's search results.  Let's talk seo basics – the very basics in optimizing your site for search engines like Google and Bing.
SEO encompasses both technical and creative elements.  To improve your rankings and drive traffic to your site, you will need to have a solid website with a good structure.  Your website should be responsive, or "mobile-friendly," and free of errors that affect its usability.
You see, SEO isn't just about search engines—it's about people, too.  Build your site for people first, and search engines second.  Since Google's job is to give people the best and most relevant information they seek, it's important your website provides this.  Search engines will look at the relevancy of your website as well as its popularity.
How can you become relevant and popular?  We'll start by discussing ways to make awesomely effective content.
First, Do a Little Research
Look around the search engines to see what content already exists, and how you could do better.  Act as your customer, searching from their perspective.  It also helps to do some keyword research to make sure your website content is relevant.  You can scroll to the bottom of the search results on Google to see what else people are searching for, or you can use a keyword research tool like Keyword Planner (if you have a Google AdWords account).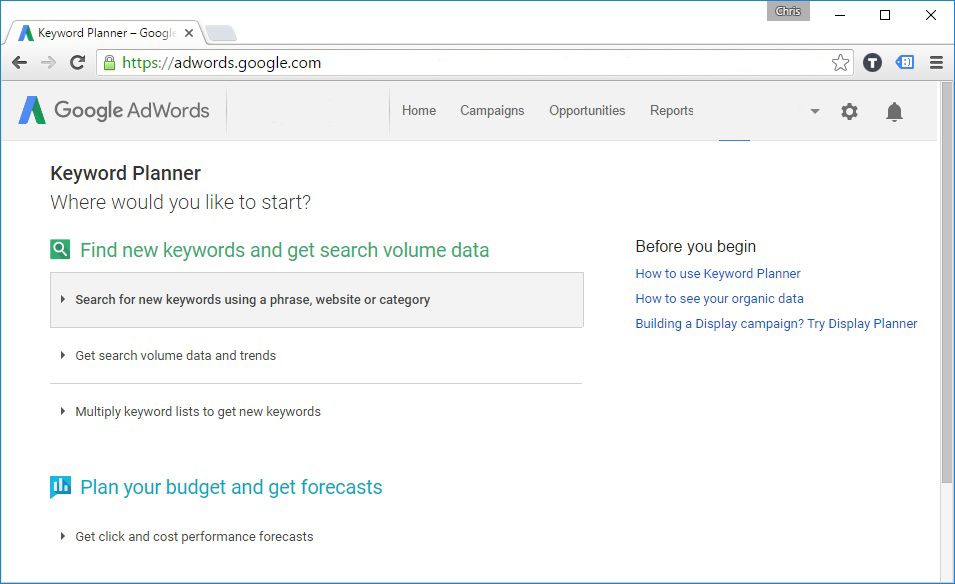 Doing research allows you to see what your competition is doing right, and what they're doing wrong.  What do they rank well for?  What do they optimize for?  What type of content do they produce?  In short, you will need to do better than your competition!
Create Useful and Informative Content People Will Want to Share
Your website should include written content that describes your business well, and that search engines can use to learn information about it.  The better your content, the better you will rank over time. If people like your content enough to share it, your website will become more popular and rank better.
Creating write-ups and other content about your products or services (as well as your industry) is a good way to help people discover your website.  When you create this content, be sure you also describe it to search engines and users alike by utilizing the Title tag and Meta Description.  Also use image alt tags to describe images.  These tasks are accomplished through the HTML or your website editor.  If you use WordPress as your editor, consider installing the Yoast SEO plugin.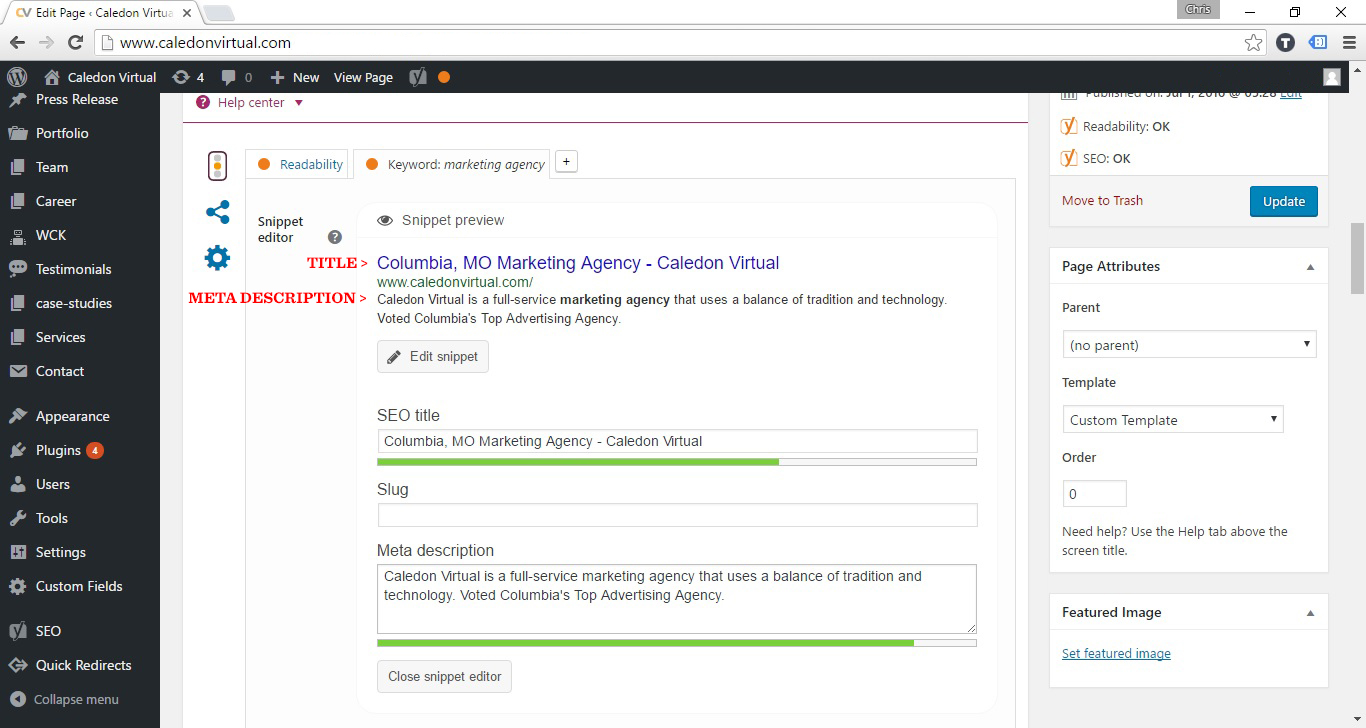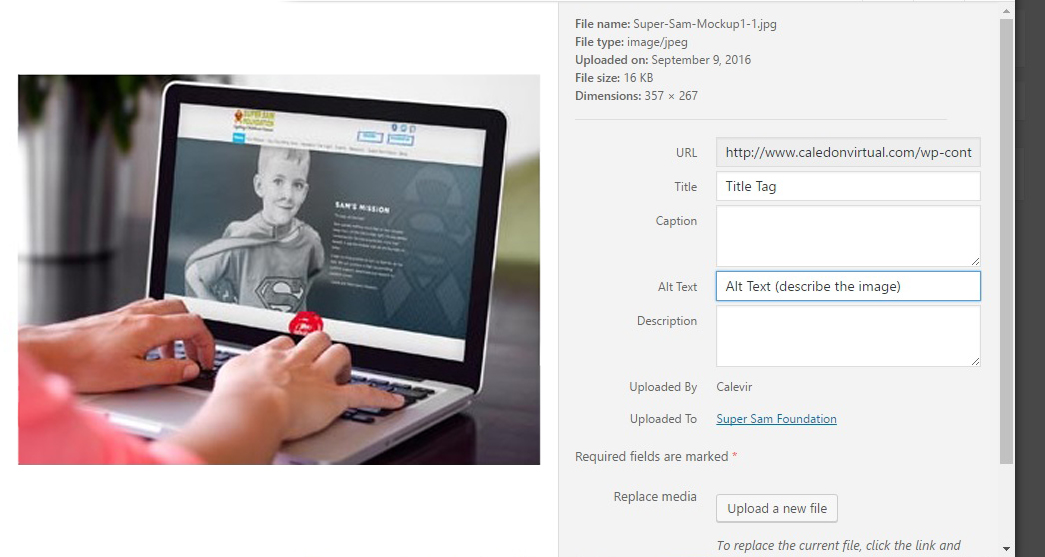 Make Pages for Users, Not for Search Engines
Google says to make pages for users, not search engines.  This means you should not "keyword stuff" your pages, meaning you shouldn't publish content solely based on how well its keywords will rank.  Your content needs to make sense when being read, and search engines are becoming better and better at reading your website like a human.
---
Summary
To become popular and rank well in search engines, you need to ensure:
Your website is structurally sound—functions on laptops and mobile phones alike
Your website has a clean and simple keyword-rich URL structure
You create awesome content people want to share
Produce and optimize content—research popular search terms and utilize Title tags, Meta descriptions, and headings
If you do these things, you should see improvement in your search engine positioning.
Need Help with Your SEO?
Caledon Virtual is a marketing agency located in Columbia, Missouri with a digital department specializing in SEO for small businesses around the globe.  Contact us today for your SEO Audit.