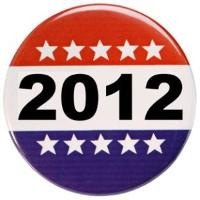 We encourage you to follow ALL of the candidates on Twitter and Facebook (we'll link to them in the post). You can't make the best decision if you don't know as much as you can about each. To be clear, the only thing Caledon Virtual is endorsing in this post is educating yourself and exercising your right to vote.
We may be more than 10 months away from the November, but it's quite obvious that the 2012 election is in full swing. With Iowa and New Hampshire in the rear view mirror, the next battleground for the Republican hopefuls is South Carolina. In no particular order whatsoever, let's look at the front-runners from the GOP:
Gov. Mitt Romney (Twitter and Facebook) The guy most folks believe to be the front-runner seems to already be running against the President. Will he secure the nomination with a win in South Carolina?
Rep. Ron Paul (Twitter and Facebook) The candidate the media ignored until the public forced them to take notice. Will he be able to tip the campaign in his favor in South Carolina?
Sen. Rick Santorum (Twitter and Facebook) The guy that…actually, where did this guy come from? Widely panned as being exciting as a loaf of white bread, he seems to have caught fire in Iowa and hopes to capitalize on it in South Carolina. Can he make that happen?
RNC (Twitter and Facebook) The Republican National Committee will have a big hand in  who ultimately challenges the President in November. Will be interesting to keep an eye on what it is saying.
President Barack Obama (Twitter and Facebook) The President has a tougher road to travel in this re-election campaign than many thought he would have four years ago. Will he be able to solidify his positions and win re-election? Only time will tell.
DNC (Twitter and Facebook) The Democratic National Committee will be doing everything it can to supplement the President's campaign. Will be very interesting to watch what it has to say as the front-runner from the Republican party becomes more apparent.
There you have it. The feeds  you need to keep an eye on as this election year moves forward. Again, the most important thing to follow is your own thoughts and opinions. And your nose. To the voting booth.