It's hard to believe Thanksgiving is less than a week away. The time for family, friends, and overdosing on turkey is at hand, and the first place we're heading to complete our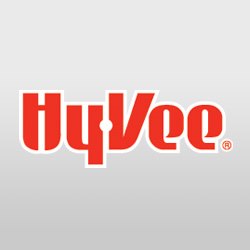 grocery shopping for the big day is Hy-Vee.
There's just something about Hy-Vee that you don't find at many grocery stores. We get a feeling of happiness and satisfaction before we've even grabbed a cart to start through the aisles. The customer service we've received at Hy-Vee is second to none. They've gone so far as to walk from one end of the store to the other and back helping us find a particular item, taking at least 15 minutes of an employee's time. And they had a smile on their face the entire time.
It's easy to tell that the people who work at Hy-Vee want to work there. That's not something you can say about every grocery store you walk into, and it says much about Hy-Vee's company culture. When the employees enjoy what they do, the level of customer service we receive can only increase.
We could talk endlessly about the wide selection of fresh produce, seafood, meat, beer, and wine. However, you probably need to get back to work at some point today, and we'd rather not mop drool off our keyboard.  So, connect with Hy-Vee Columbia and Hy-Vee corporate on Facebook and on Twitter. Then get your shopping lists ready, create a gourmet feast, and enjoy your friends and family!