Emojis. You've seen them everywhere. From text messages to Oxford Dictionary's 2015 Word of the Year and a recent summer movie featuring the messaging characters, it seems like we can't get away from them. We're not complaining though, they've definitely made our job easier…and more profitable?;
Despite recent popularity, Emojis have been around for over two decades. Developed in Japan in 1990, the Emoji smiley face was created to save space in the prehistoric pager days. In fact, the Western World didn't experience Emojis until 2010. What a ride it's been.;
Listed below are ways that Emojis have changed our recent digital (and even out-of-home) communication and some hints on how to take advantage of them in your brand messaging!;
1. Shortcuts
It's safe to say that pretty much everyone uses Emojis. To be a little more accurate, though, 92 percent of the online population uses them in their everyday communication. While they were created to save character space and add a fun element to text messages, they've now exploded as a way for people to express themselves where words simply won't work.;
Take the "student-athlete" meme, for example. If you're not familiar, it's common for people to intertwine Emojis with their posts online as a way to describe their lifestyle and who they are.  This meme mocks the common set of Emojis student-athletes are stereotyped as using. This example shows just how expressive Emojis can be even when you're not really saying anything.;

;
All jokes aside, Emojis have been useful for making usability shortcuts for businesses. Who would've imagined a world where we can order pizza with just an Emoji and get room service by sending a string of Emoji snacks?;
2. Social Strategy
Emojis are so common, that even brands are taking advantage of the digital communication trend. Newswhip reports that there's been a 16 percent increase from Fall 2016 to Fall 2017 in the top 100 Facebook Posts containing Emojis.;
It's no secret that if you talk to your consumers in their own language,  you're going to grab their attention. This graph from Newswhip also shows just how much social engagement an Emoji can attract. Shown below are the top 10 of both Facebook posts with Emojis and Facebook posts without Emojis from the same publisher.;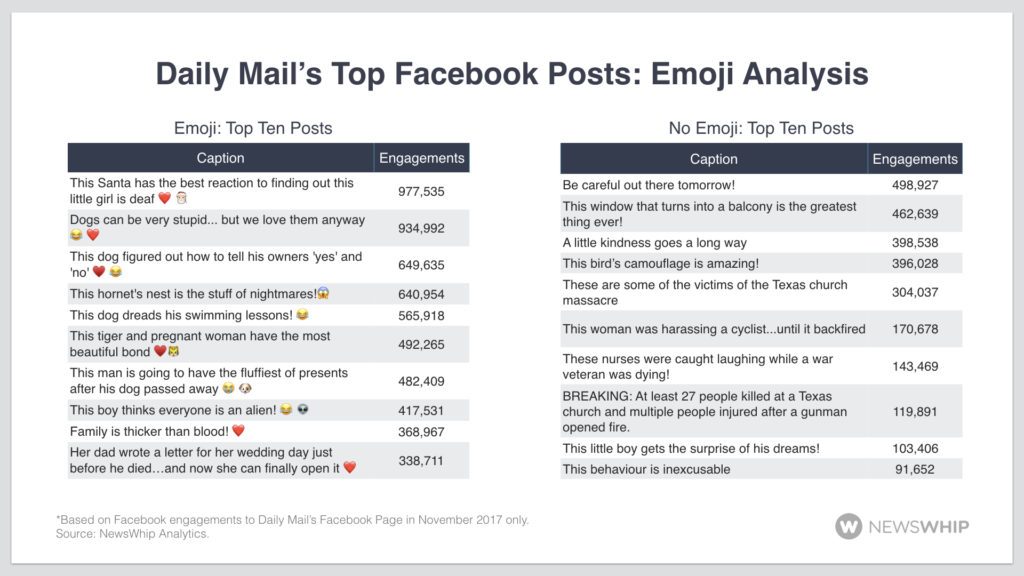 ;
Marketers beware though – 23 percent of consumers think that Emoji use is inappropriate. Consider your brand voice and audience before incorporating animated smiley faces and hearts into your content.;
3. Brand Marketing
The classic Emojis that everyone knows aren't the only Emojis on the market. A lot of marketers are taking advantage of the trend and plugging their own branding. Think "The Tonight Show with Jimmy Fallon," the popular instant messaging device "GroupMe" and makeup giant Sephora. Even Kim K has her own Kimojis.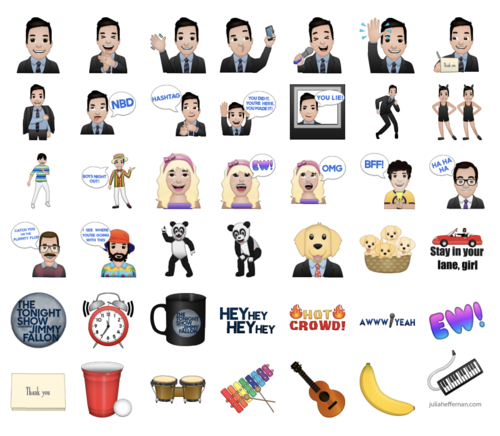 ;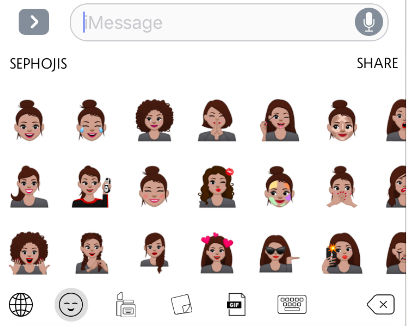 Emoji Illustration by Julia Heffernan.
What better way to increase brand awareness than by having your consumers share it for you – and have fun while they're doing it?;
4. Print & Out-of-Home Advertising
Emojis, born and raised on digital, has (not surprisingly) made its way to other types of non-digital media. Just take a look at some of these eye-catching and thought-provoking, yet simple, ads for McDonald's UK and Comedy Central's show Key & Peele.;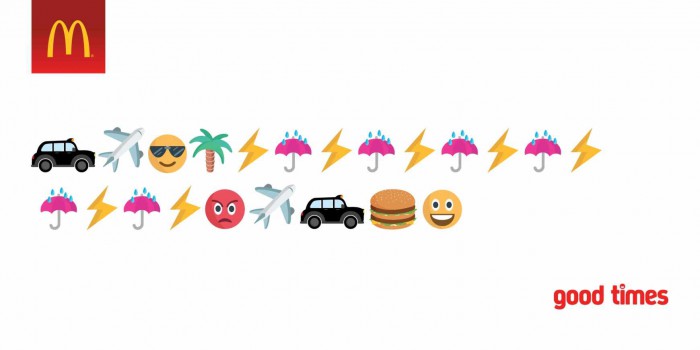 Leo Burnett, London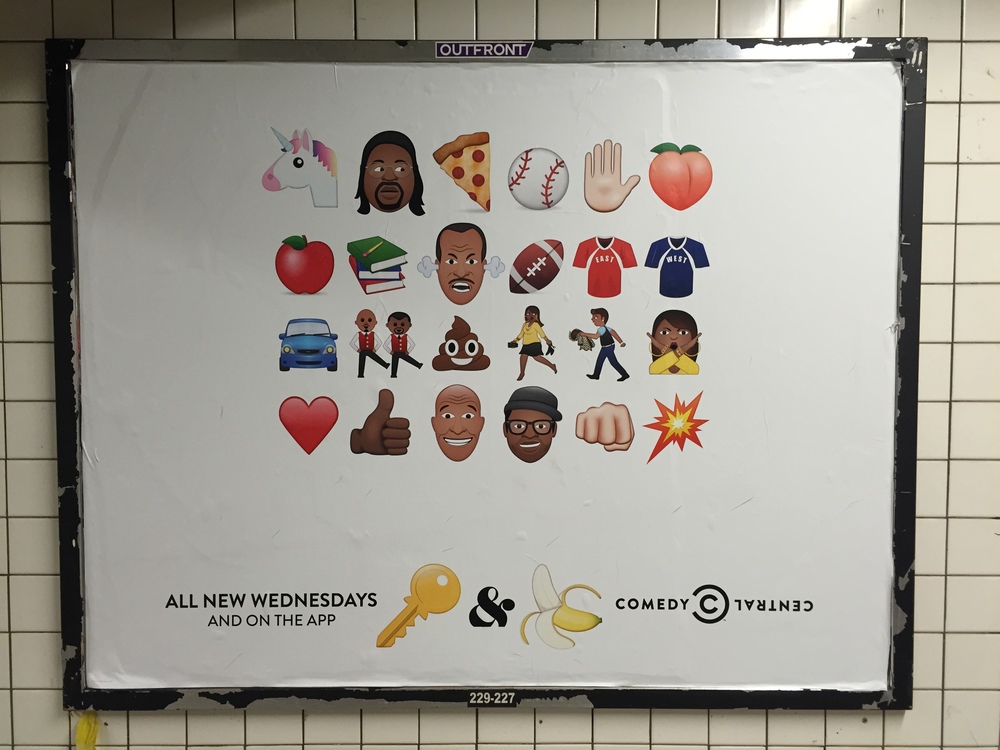 Emoji Illustration by Julia Heffernan.
With new innovations happening constantly in the Emoji-world (think: the latest iPhone's new animojis that move with facial recognition), we hope you're just as excited as us to see how this craze progresses in 2018. In the meantime, if you need some Emoji advice or someone to manage your social messaging, contact us for a free quote.;
Resources