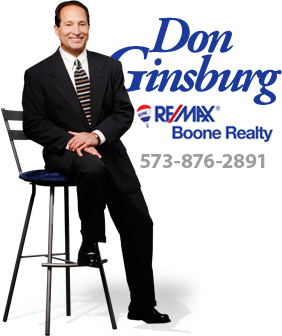 House hunting. There are entire shows about the concept on HGTV (and we'd be lying if we said day-long marathons of House Hunters International isn't our favorite Saturday activity), which means millions of people are entertained by watching others house hunt. If you're anything like us though, this is a sport you don't mind spectating; but absolutely DREAD playing. Fortunately, our friend Don Ginsburg is a realtor.
Not only is he a realtor, but he's also the #1 realtor in Columbia. That means when you are a seller in this buyer's market, he's your new best friend. Here's why we love Don. He's a genuinely great guy who just wants to make sure his clients are getting what they're paying for; or getting paid what they should on their investment.
Buying or selling a home is really one of the scariest things you can do. Honestly, we'd rather face Dr. Evil's tank of ill-tempered sea bass with laser beams attached to their frickin' heads than deal with the real estate process. That's why we encourage you to connect with Don on Twitter, @comohomes and on Facebook. He's like your sherpa on a trek through the Real Estate Mountains. Trust us, you won't come away disappointed.