Our "Best Of" series continues this week with Domino's Pizza and its tagline "Oh Yes We Did!" Connect with Domino's on Facebook and Twitter.
Quick. Name your go-to national pizza brand five years ago. If you're anything like us, that answer was anything but Domino's Pizza. It was bland, of questionable quality, and the best selling point was that it was cheap. Not exactly a winning combination for increasing your share of the market.
Domino's changed its recipe about 3 years ago and along with it, the entire culture and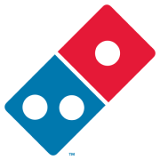 attitude of the company. Rather than hide from any potential criticism, the company invited bloggers and other customers to review their pizza on Domino's own website. That was a huge success for the company as estimates show Domino's owns a 22% market share in the pizza industry. Which brings us to the fantastic tagline of, "Oh Yes We Did!".
When food and drink companies begin tampering with their original products, things can get messy. The most recent example is Maker's Mark bourbon, but we all remember the fallout over "New Coke" right? So, a pizza company throwing its 50-year old recipes out the window and then making that fact the cornerstone of your marketing efforts is pretty impressive. It really shows that Domino's is a company that no longer fears change, is as transparent as it can be, and is committed to delivering quality food. We' said in the past that a good tagline tells your company story. Five words is all it took to tell more than 50 years of the Domino's story.