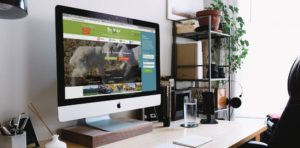 Naturally Meramec is a movement in the Missouri Meramec Region that works to capture the uniqueness of the various destinations within it. This is accomplished by promoting local products and services and assisting small agriculture, tourism and culinary businesses through collective marketing efforts, education, training and technical assistance.
Challenge
In order to bring attention to the small agriculture, tourism, and culinary businesses within the region, Naturally Meramec wanted to create a website to promote and market their products and services. They needed a platform to pursue their goal of creating a culture of businesses that would benefit from symbiotic relationships with others, resulting in the growth of overall business in the region.
Game plan
The Naturally Meramec Consortium was formed to provide a forum in which small agriculture, tourism, and culinary businesses can collectively market and utilize each other's products and services. Our plan was to create a website that would increase sales and job opportunities. We determined the client's target demographic and strategized ways to convert our marketing efforts into measurable results by analyzing data and forming attractive campaigns.
Solution
We created a multi-platform campaign to promote the uniqueness of the region. Naturally Meramec's website is interactive and optimized for mobile use, allowing prospective visitors to access useful information about its destinations at any time, from anywhere. Additionally, we continued our service with an integrated social media strategy to drive traffic to the new website.