PROJECT OVERVIEW
Enhanced and improved website performance through a new custom website with updated content, design, layout, functionality and long-term SEO work.
The Stats
Google Clicks
up 449%
Google CTR
up 34%
Google Impressions
up 308%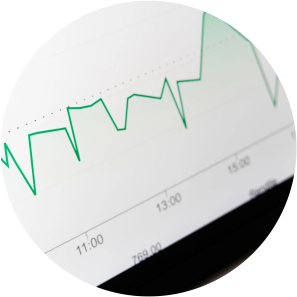 The BUSINESS
Brydon Swearengen and England
Brydon, Swearengen & England P.C. is a law firm based in Jefferson City, Missouri comprised of accomplished attorneys who represent diverse regional and local interests. The firm's location in Missouri's state capital allows them access to all agencies of state government, as well as the legislature.
The CHALLENGES
Though BSE (Brydon, Swearengen & England) Law offices are second to none in Mid-Missouri, their web presence needed improvement. A lack of content associated with the long-tail keywords of interest was our first hurdle.
HOW CALEDON VIRTUAL HELPED
After we had a consistent content schedule in place, derived from keyword needs, we began to optimize said content for featured search results. We used many Schema tactics to place their new content on page one of SERP. Now you can find BSE climbing SERP in Mid-Missouri for many other long-tail keywords important to their law office.
The results
Consistent quarter-over-quarter traffic growth. Since the SEO strategy was put into place we have seen consistent growth of relevant traffic. This has led to an increase in conversions actions taken on the website. We have not only optimized the site for top SERP placements, but we have also furthered the optimization of each conversion path, increasing the conversion rates of all conversion actions.
before
after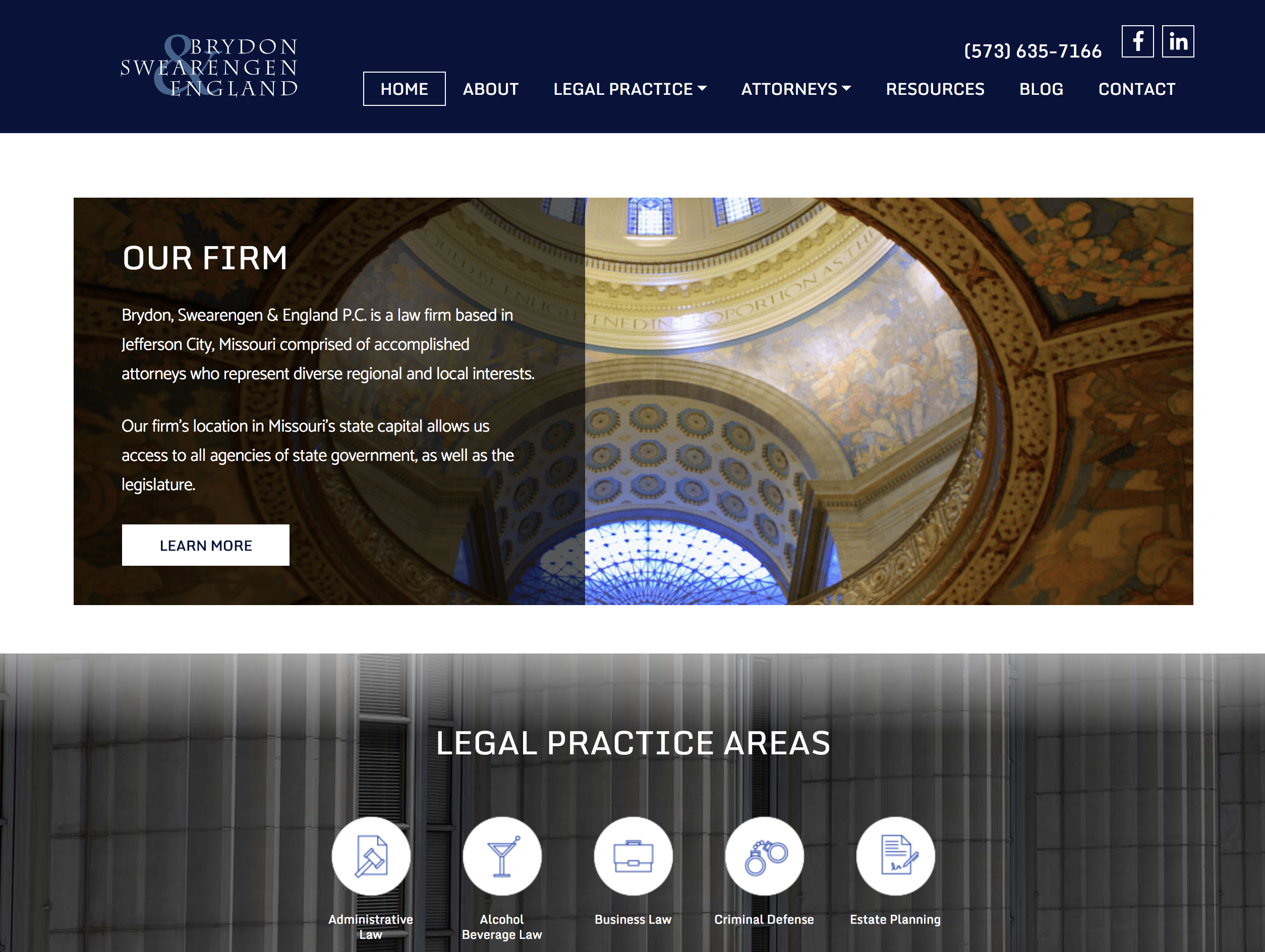 WEBSITE REFRESH
Through our development of a new custom website for this client, we were able to achieve new heights by improving both the user journey and experience through the site as well as the performance data of the site, boosting their coupled SEO services.
STRATEGIC DESIGN
This design incorporates their historic organization history and brand colors for recognizability as well as tradition, and blends that seamlessly with a modern take on their website sitemap and design features. Large imagery coupled with imagery sliders enhance the content campaign developed on the website.
Client testimonial
See what are client are saying about us!
It has been fun to update our website because we received a grant to fund it. I have enjoyed working with Brianna and she has relayed my needs/requests to the team who has responded quickly and with options. Recently I learned we have limits due to the age of our website, which is unfortunate as our awareness is picking up. I don't want it to reflect poorly on us professionally. So I appreciate the partnership to ensure we don't look bad while trying to look good. (if you know what I mean) 🙂 Thank you for your support.
The Caledon Virtual group are the hardest working folks around. Very smart; very organized; very attentive to detail and customer service. They are great folks to work with – particularly when the deadline is looming.
The most valuable aspects of our relationship with Caledon Virtual is their genuine care, concern and efforts to help our association keep in the mainstream of technology as well as building resources that are beneficial to our members. The entire staff is invested in helping MMEA grow, as well as helping to continually move our association forward. MMEA is excited to continue growing our association with the help and guidance of Caledon Virtual!
We have worked with Caledon Virtual on website development and marketing. They have been amazing to work with, promptly responding to questions and providing guidance. Members of the team are friendly and knowledgeable. Caledon has gone above and beyond and we look forward to a long relationship with them!
Caledon came through for us when the heat was on, deftly navigating challenges of design, user interface and a complex retail backend. Their thoughtful suggestions on structure and round-the-clock diligence made them feel more like full-on project partners rather than the 'hired guns' so common in today's web development world.
Caledon Virtual is the perfect partner. They put experts on each of the different parts of my project giving dedicated attention to each facet. They listened to my goals and development needs and then provided insights and guidance to make it even better. CV is a partner that enhances your vision and exceeds your expectations.