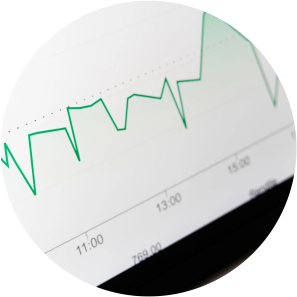 The BUSINESS
Boone County Millwork
As a family-owned and operated company, Boone County Millwork has been serving Mid-Missouri since 1965. With a showroom in both Columbia and Lake of the Ozarks, they seek to provide quality residential and commercial building products to contractors and architects across the state. Boone County Millwork strives to deliver top-notch customer service and continuous innovation to ensure that their customers are 100 percent satisfied and keep coming back for all their construction needs.
The Challenges
For Boone County Millwork, it's about more than just millwork, which is why they partnered with Caledon Virtual to create a full-service digital marketing strategy to communicate that promise to their current and potential customers. In addition to communicating their brand promise, they also needed a new website, a way to bring in additional customers and expanded brand awareness in Mid-Missouri.
HOW CALEDON VIRTUAL HELPED
We started with designing a new, custom website that brought in the warm tones and woodgrains that many people would associate with their business. We designed the site to be easily navigable and completely responsive to various screen sizes and devices. With the new website complete and serving as the brand's marketing foundation, we deployed a paid search, social media, and retargeting strategy.
By utilizing paid search, social media and retargeting, our digital strategists were able to accomplish Boone County Millwork's marketing goals. Caledon Virtual set up paid search to drive traffic based on relevant keywords and then utilized retargeting tactics to bring interested customers who didn't convert back to the landing page as a second touch point. Because both sets of ads are highly targeted, they brought in people who were already searching for similar services in their area, making them more likely to be interested in what Boone County Millwork has to offer. In addition to bringing new customers in, we deployed social media marketing to increase brand awareness, as well as engage with current and potential customers. Their Facebook page serves as a hub for Boone County Millwork to be a part of the conversation, push out relevant industry news, share tips and tricks for renovating and establish a recognizable brand voice. Each tactic worked separately to drive results, but together, they were able to exceed the client's expectations and help their business grow.