Family Health Center

Family Health Center exists to provide access to primary medical, dental and mental health services for community members, with emphasis on the medically under served, to improve the health of the community and to train future health care providers.
Challenge
Conceptualize, develop and design an annual report that will catch the eye of the public, be informational but not stacked with so much information that the target audience would disengage. Our design and strategist team set out to create a piece for the Family Health Center that would be memorable, simplistic, and informative.
Game plan
Our team set out to understand the objective of the annual report, starting with the facts. Then the game plan began to develop. The approach was simple,put information into the annual report that people cared about and design it in a way that people stop and stare.
Solution
Our team designed an annual report that was highly engaging, and attention grabbing. The size of the annual report decreased so that only the top most important facts were included. The annual report was branded by the organization but communicated to the patients about why the the Family Health Center is a great asset asset to the community.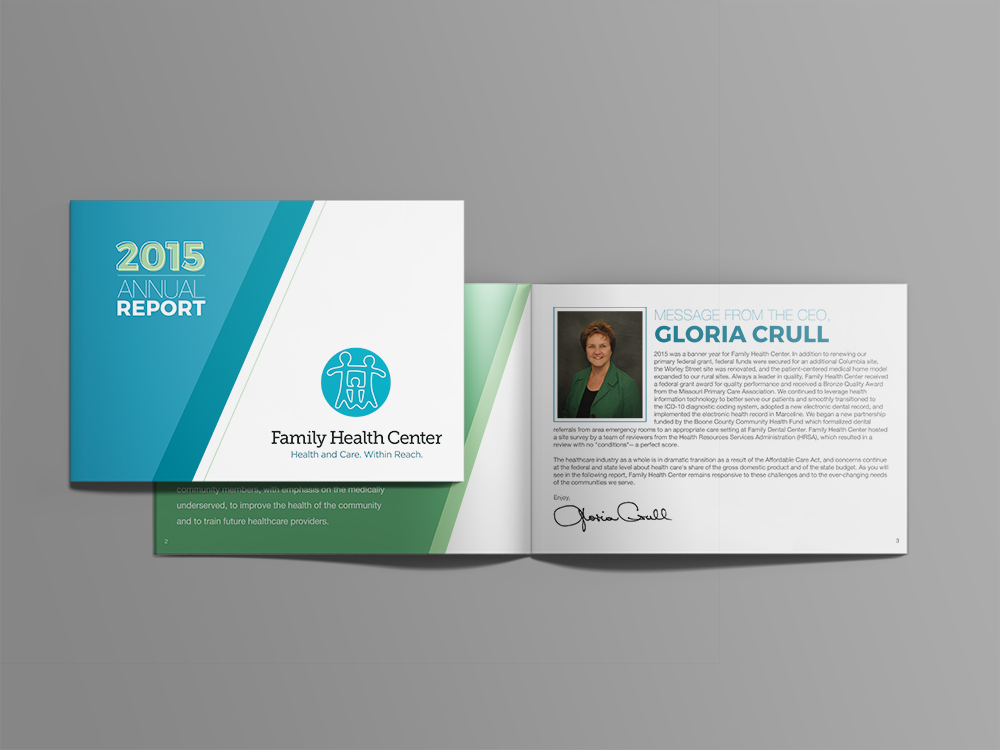 Results.
A sophisticated yet informative design of the annual report that put the most important statistics in front of the target audience.
Get Started