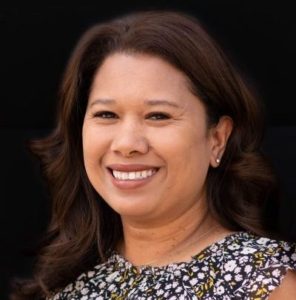 President
As one of the co-founders of Caledon Virtual, Nelly sets the course for the company. With many years of marketing success and experience to draw on, she positions clients for success and wins their lifetime loyalty.
With more than 20 years of business and marketing experience, Nelly has shaped the future for client after client. A client who wanted a national presence now has an international presence because of work Nelly performed. In Caledon Virtual's second year, she increased business 135% with no employees. The bottom line? When you need something done, you call Nelly.
When people recommend Nelly, it starts with the professional success she's helped them achieve. It quickly moves to the qualities she embodies. Words such as service, trust, creativity, and vision are commonplace when clients recommend her. Which is always. Her work ethic shines through in all she does and was instilled in her from a young age. A degree in math and accounting from the University of Guam gives her the analytical mind required to see the big picture while focusing on the details that lead to success.
Nelly's love of her community shines through in her volunteer work and her recognition. She served as president of the Rotary Club of Columbia Northwest just 3 years after joining, and became the 5th woman to serve as president in the organization's 40-year history. She was also president of the Phoenix Health Programs board of directors where she led efforts to identify a new executive director and increased private pay services to record levels. She's been a finalist multiple times for Businesswoman of the Year and has won Mom and Wife of the Year in the Roach household every year.