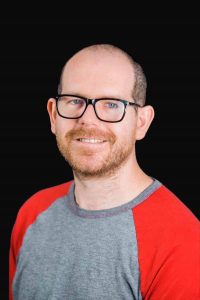 Web Development Manager
Dillon Lara has always been interested in developing innovative websites and applications, as well as helping people grow the things they are passionate about. This fascination led him to the marketing field, where he uses his own passions as Lead Web Developer to meet the web-related needs of clients.
Day to day, Dillon helps define and scope new web projects, troubleshoots and fixes existing website errors, and develops advanced features and functionality to websites and applications. He also commits code using Git software, and develops and maintains website themes and templates. Dillon graduated from Full Sail University with a BS in web design and development.
Clear and open communication is Dillon's strategy for customer satisfaction. If a client remains completely informed of the process of a project, he believes they will remain happy despite any roadblocks—as long as they understand exactly what went wrong.
Dillon defies the typical persona of a "computer nerd" with his love for nature. While he likes writing code every day, he equally enjoys leaving the computer screen and spending time outdoors. Dillon raises two little girls with his compassionate wife, Mona, whom he calls his ultimate supporter.
We call Dillon our code unicorn, which basically means he's a full stack developer who can work his way through any coding language.