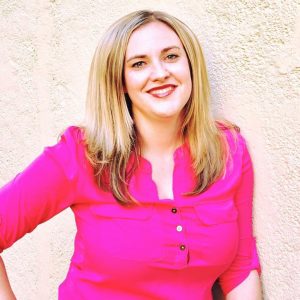 National Development Manager
We know our clients could not be in better hands than Alli, Choose Life Marketing's Client Relationship Manager. Her goal is to build long-term relationships while collaborating with and listening to each client's needs and concerns. She has a proven track record of strengthening our company's bond with our clients.
In addition to her role as a First Grade Teacher, Alli has 10 years of experience working in ministry for the Archdiocese of Kansas City, Kansas, where she implemented a Respect Life Week curriculum for K-12 students. Alli has spoken at both the National Catholic Youth Conference and the National Review Institute on Adoption and Foster Care.
Alli is probably healthier than the rest of us too. She has not had sugar in 2 years! That is an incredible feat for someone who once won a pie-eating contest! We are grateful to have her on the Caledon Virtual team and we know you will be too.