Respected Resumes
Respected Resumes is a startup dedicated to providing industry-leading résumés to help people receive better job opportunities. This organization's team of professionals creates and sells templated and custom resumes to customers online.
Challenge
Respected Resumes approached Caledon Virtual as a startup looking to start an online business that sold templated resumes and custom resumes to people looking for them online, specifically within the industries of students, professionals and military. Respected Resumes wanted an online platform that was functional and attractive to their target audience.
Game plan
Our team started from scratch working on the client's logo and branding. Our web team began development of the site and functionality to bring the idea to life. We wanted to focus on user experience and optimizing the site for the target demographic. We spent much time researching how each demographic consumes media and crafting the brand and messaging of the organization in order to connect and convert that specific demographic.
Solution
We produced a #badass branding and style guide, which we used to develop a website optimized for purchasing resumes. We developed custom content that reached out to specific niches and engaged them in ways that they understood and could buy into the idea of what the organization offers.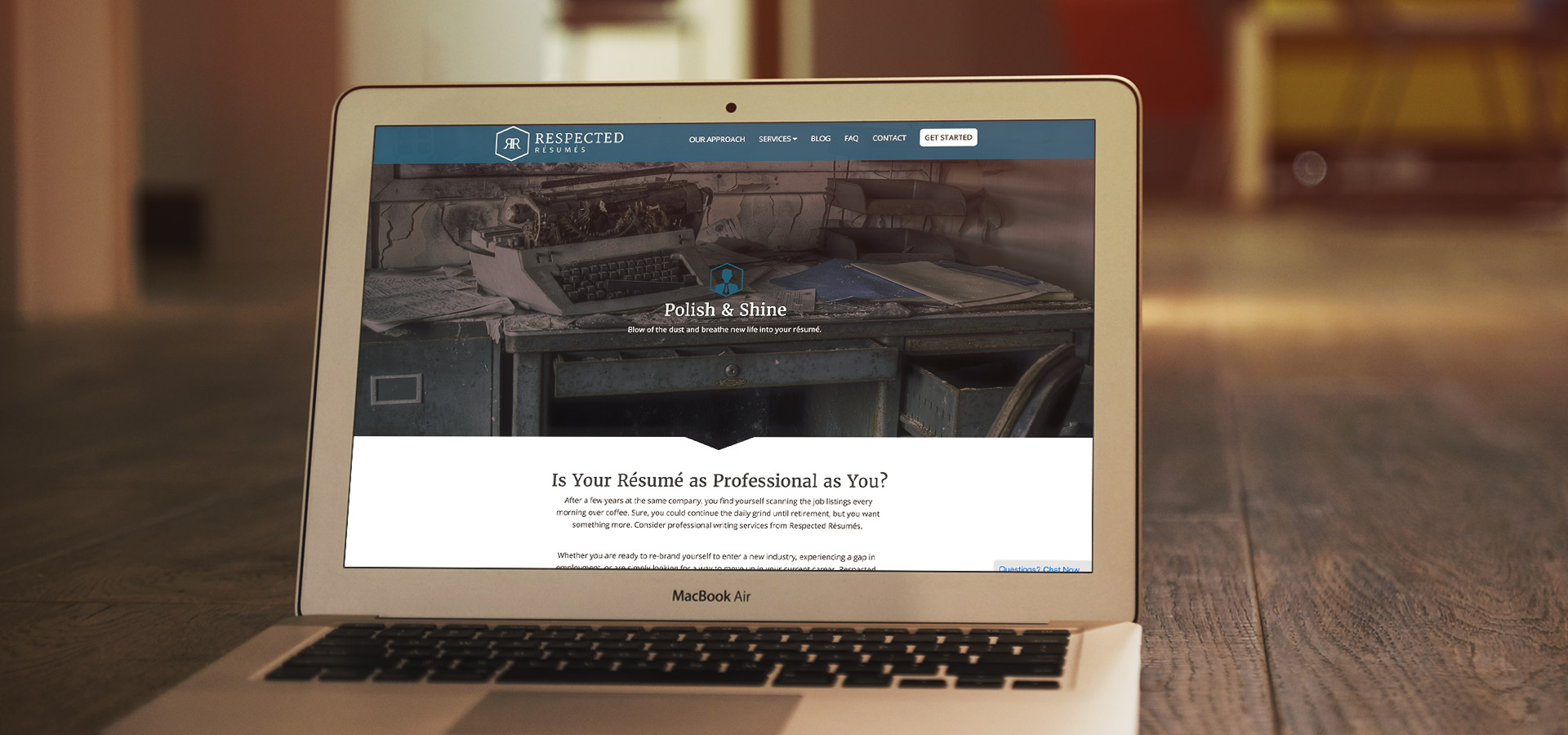 Results.
By the end of the campaign, Respected Resumes was happy and ready to go to market with their product. It was an amazing experience for our team to watch an idea come to fruition through a fun, detailed and streamlined process.
Get Started