REDI
Regional Economic Development Inc. (REDI) a nonprofit, public/private partnership created to enhance the vitality of business and increase the number of quality, sustainable jobs in Columbia and Boone County, Missouri. REDI was looking to update their brand in order to create a more dynamic and engaging identity that reflected their organizational goals.
Challenge
The challenge was to attract REDI's diverse target audience of both small and corporate businesses at the same time. Branding for all of their collateral materials needed to be one of consistency and sustainability.
Game plan
By utilizing our strategy, branding and design teams, Caledon set off to work on a branding campaign that would showcase REDI's environment and influence its audience to collaborate and engage with their brand. Our strategy was to be detail-oriented, intentional and modern, with an industrial feel.
Solution
Our team created a style guide for use on all REDI materials that focused on their environment with a modern and industrial look. The guide allowed us to create consistent and sustainable design across all rack cards, letterheads, business cards, graphics and all future materials that were cohesive, flexible and consistent with their brand and messaging. Custom, professional photography of the REDI office was provided in order to reflect their organization and better communicate the vision for their identity.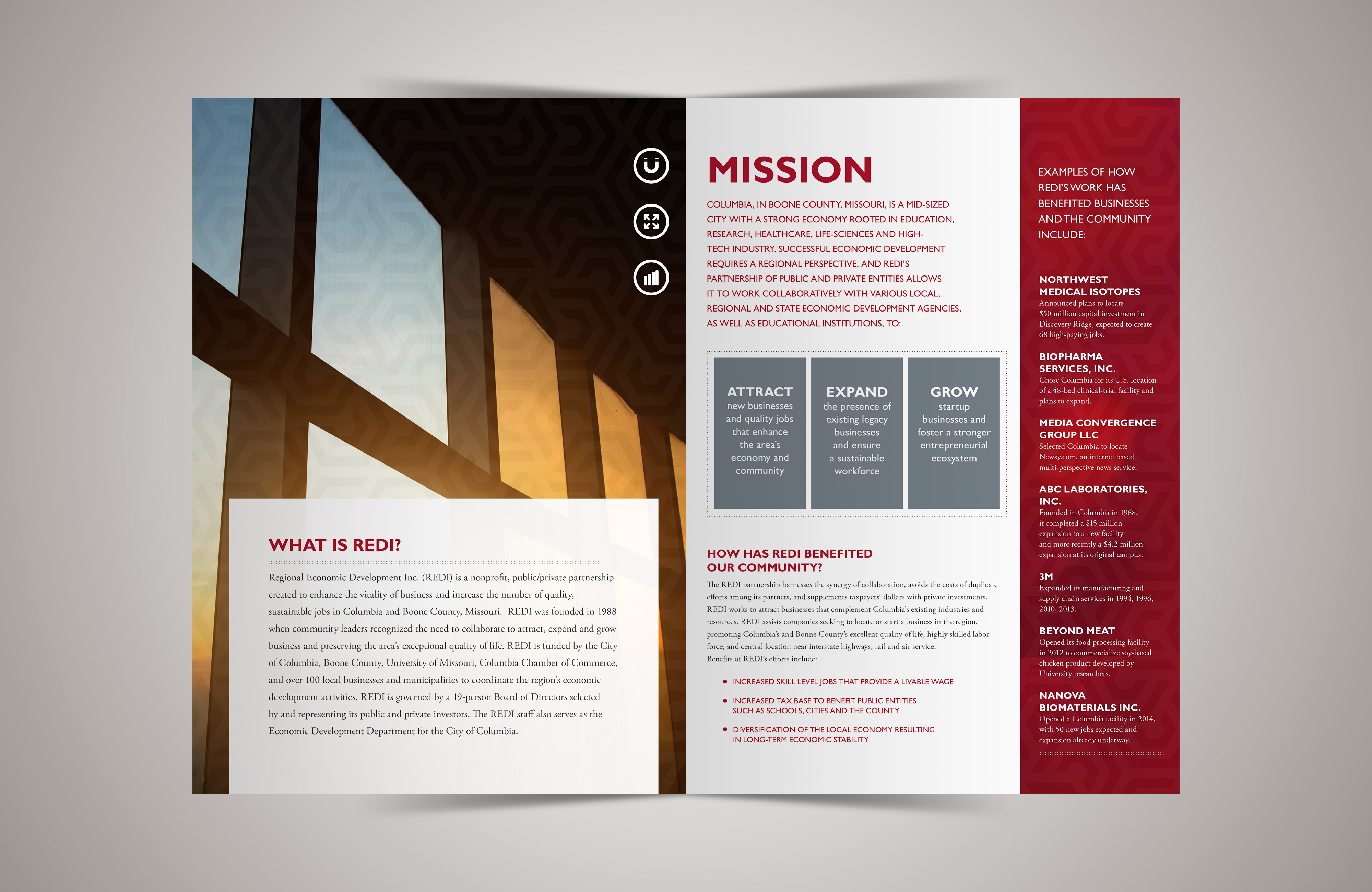 Results.
Ultimately, our branding strategy and materials matched the client's demographic, as well as showcased their space. The collateral was provided in a dynamic nature, allowing REDI to use a variety of materials to reinforce their brand and message. REDI continues to receive compliments on its branding, and they eventually hired Caledon for another project to complement the materials we produced.
Get Started